Sunday, 19 November 2017
Multipart kit that allows to build 3 variants.
Underside details.
Models sculpted for Mortal Arrow Miniatures range.
Monday, 13 November 2017
Horned spiders are as alien like as they can get and these are the concepts I did and references I used to build up mine.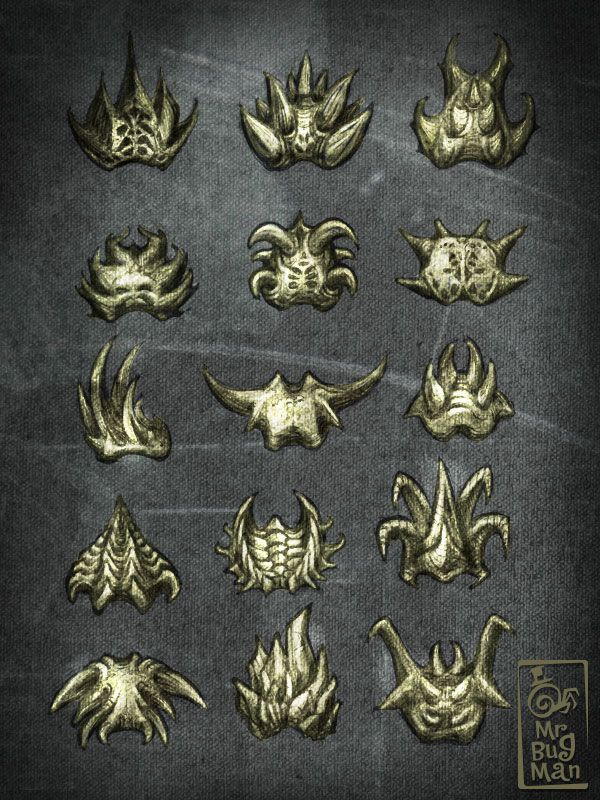 Friday, 10 November 2017
I have finished several miniatures but in the background I have been sculpting an ancient tree with all the putty leftovers.
I intend to sculpt 3 more.