For my second regiment of spider riders I wanted them fitted with spears and with a gigantic spider for the champion.
Just like I did with the first unit I took some goblins from the arachnarok crew, lovely miniatures. For the champion gigantic spider I used something special and went with one of my old spider sculpts (done for otherworld miniatures) its a big spider with scary long legs.
Its a unit easy to built and for sure a blast to paint in the future...
SPIDER RIDERS II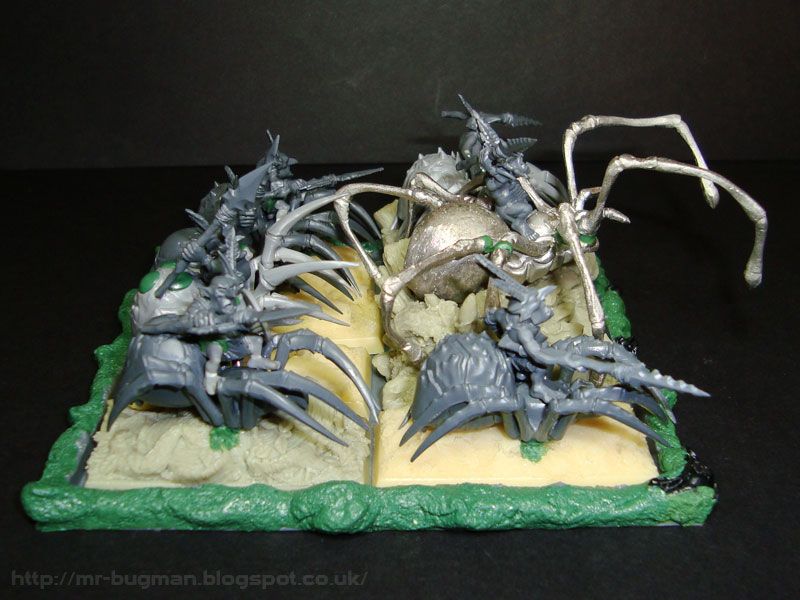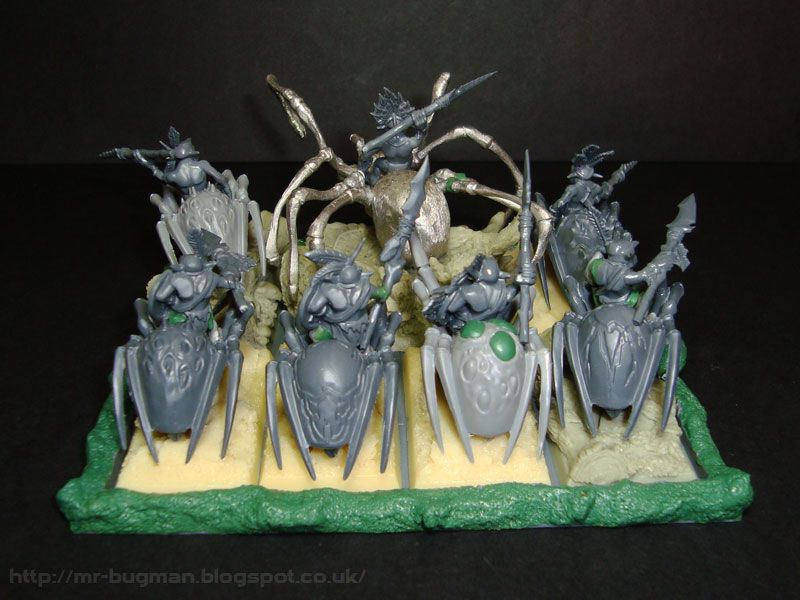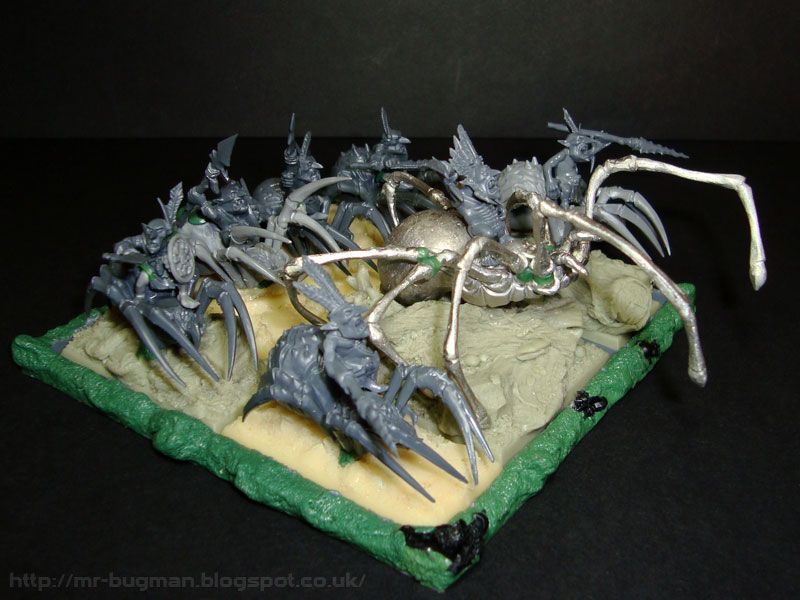 Cheers.