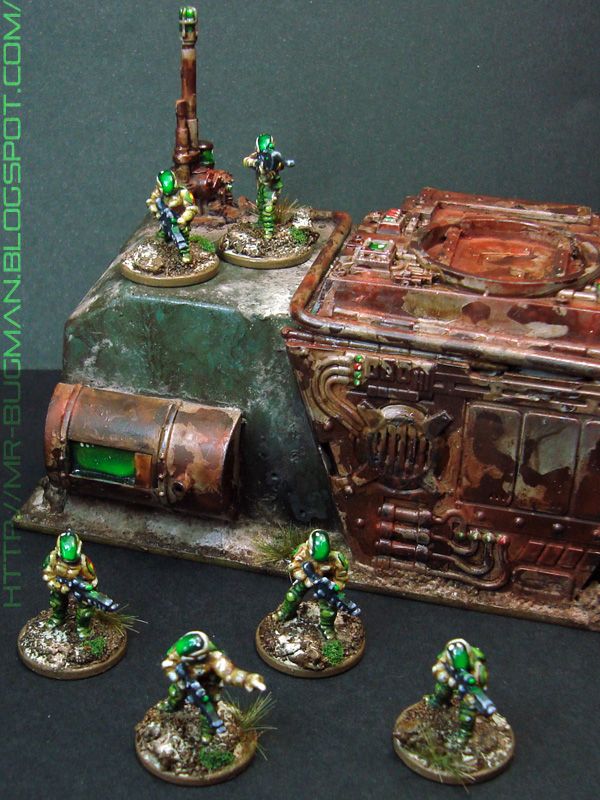 Just a small update on this blog with some group pictures of all the things that I have already painted and finished for my Caravela Fleet.
I hope you liked them since this got to be the most enjoyable experience to hit my painting table ever.
Now to paint the 2nd ranger squad for the 2nd platoon, a MATV Comanche and a HQ squad... and convert lots more models. Maybe some Chewk next.