Wow! If anyone says to me that sculpting bases is a piece of cake then I would like to direct them for the New bases for
Secret Weapon Miniatures
... I finished and shipped them to Justin just before I travelled to the UK. I mean, these are far from easy to sculpt and took me lots of time.
Justin approached me with the idea to create some bases filled with corpses and that the main theme should be visceral corpses, cool! He also wanted these to be done on his new bases with a hollow blank so that clients can paint these corpses and guts and still fill them in with water effects or blood gory stuff, Loved that option.
So I sculpted lots of bodies and intestines, fat zombies, rotting skulls, body parts, brains, some freaky muddy floor texture etc... Looking at all the parts I did I think I could have done literally a considerable number of full 28mm's.
So here you have it, my most complex bases to date yet I tried to keep a good surface for people to place their models in ( I do dislike those companies that make bases with so much stuff in it that you don't even have the space to put your minis in, its nuts)...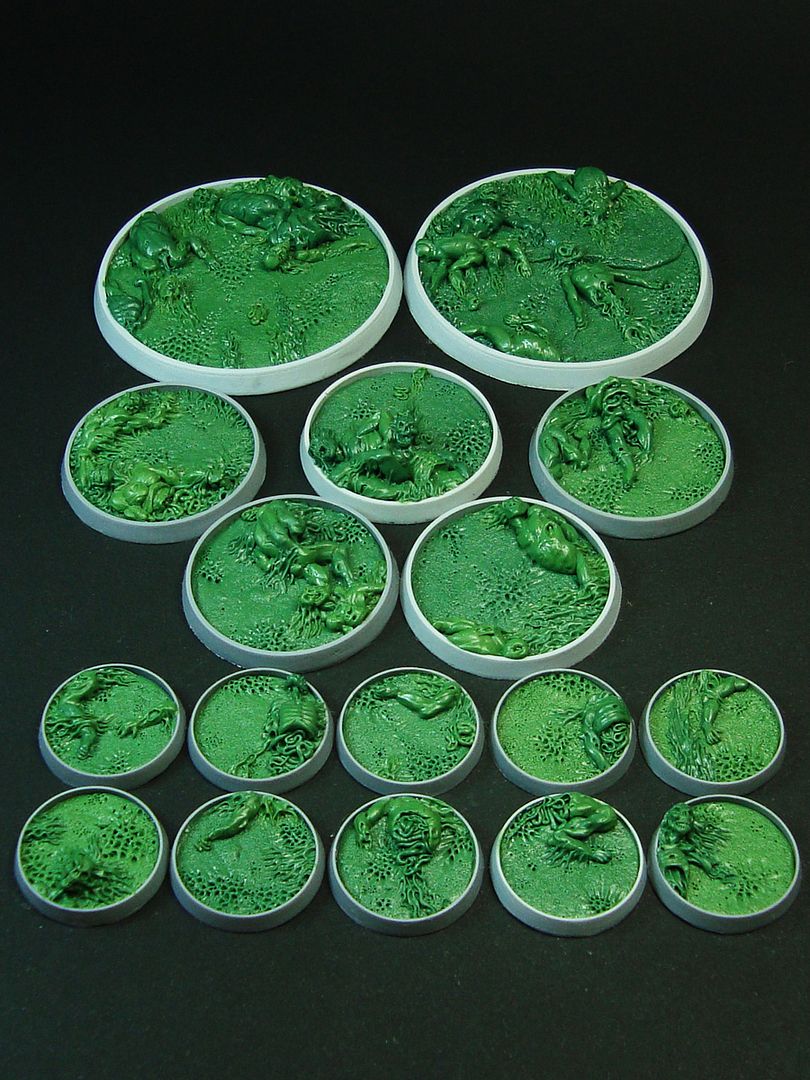 More new sets coming up in a near future.
With all these zombie things I do miss to watch The Walking Dead series!
PS- My sculpting gear arrived muhahahaha soon more sculpting from me.