I just shipped, this week, a set of 9 sculpted heads aimed for 28mm conversions, to a new starting up company named
Battleroad Games & Hobbies
... For now there's only their online store but soon enough they will start selling these sets.
These are the first sculpts for them and the idea is to sculpt more items before they will put everything online for sale. Its planned for the end of this year, maybe sooner and I will keep you guys posted with the other sculpts I'm developing for them...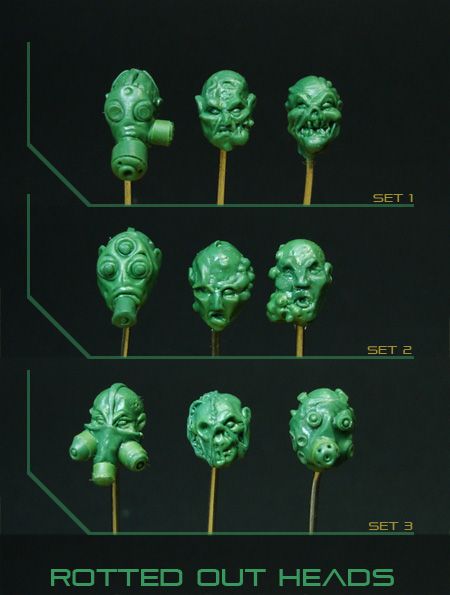 This set of 9 heads is named
Rotted out Heads
and I hope you enjoy them.
Next on the table for Battleroad minis are some more goodies for those that like to make their armies unique with eye catchy conversions.