I have just shipped one huge box to Fenris games with all the tiles for their modular space ship corridor system, fully sculpted with alien goodness.
Uff these ones made me spend lots of greenstuff.
here's some pics of what should be hitting the store very soon.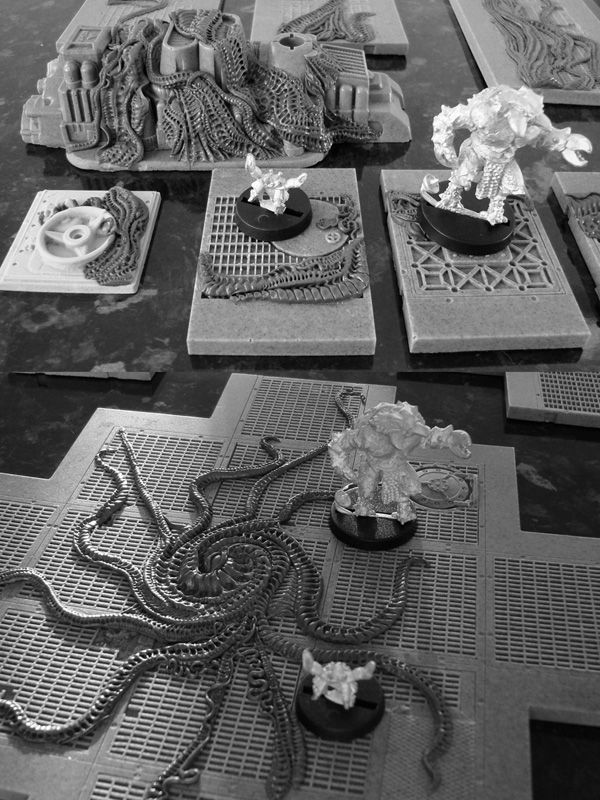 This first pic has some 15mm crab and one 30mm mini for scale.