For the past few weeks I have been looking at my friends old White dwarfs, Rulebooks and really old-school stuff from those days Gamesworkshop lured my attention for the first time.
It's such a good feeling to browse all those old mags that I had stored on my blurry memories, heck some of the things I'm looking at go even way back...
So just to share a bit of these cool findings and to inspire you fellow modellers to make some cool dioramas and armies based on these things I leave you some few photos of the old and most of the times forgotten artwork.
Here are the first few mags Im browsing.
And some of the SO COOL artwork
If you guys are a bit like me, just by looking at these pics I want to sculpt lots of new things, but what really makes me a very happy BUG MAN is: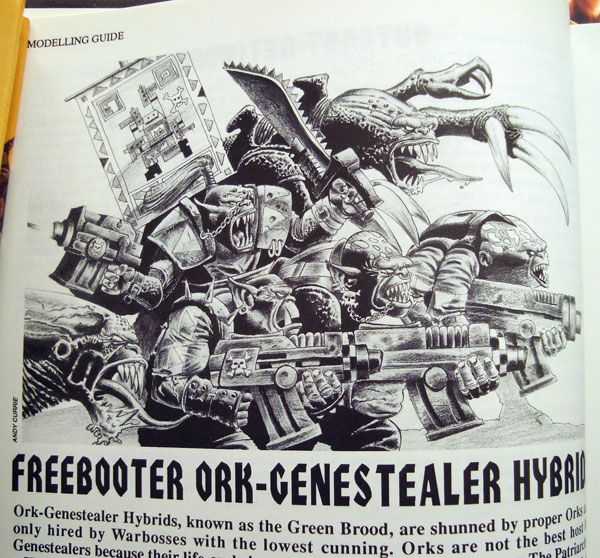 Genestealer orks? YEAHHHHHH!
My head just exploded.
This is just some few random pics but in the future I will try to show more cool pics of more dusty artworks from GW past, until then happy modelling!