Rhino Beetles are some of the most diverse kind of beetles, they take so many different shapes that is hard to pick just one as your favourite.
With that in mind and the fact that I wanted to sculpt these beetles for a long time now I created a multipart kit so that you can build 9 different variants. Yes, 9 of them!
Over the next few posts I will post the main 3 variants and how you can combine the bits to achieve plenty of different Beetles.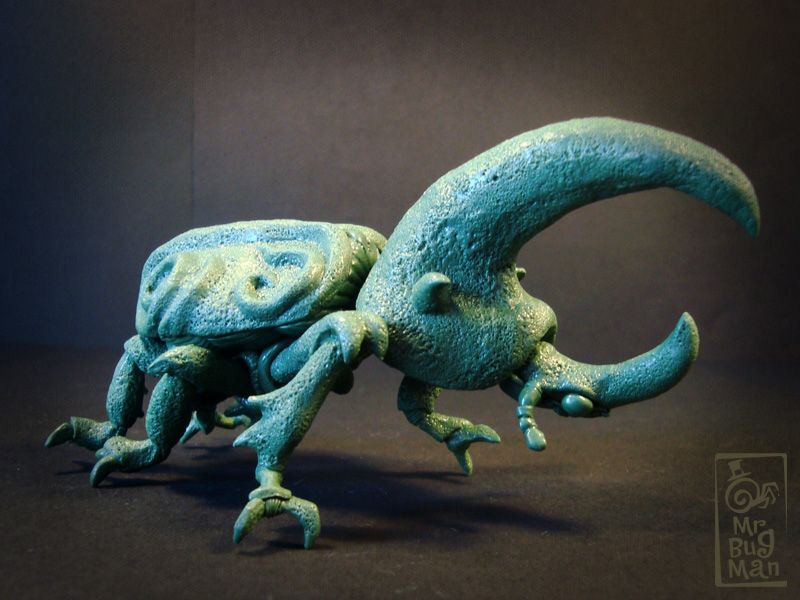 With 3 different heads and 3 different carapaces you can combine 9 unique variants on the same body.