One thing about sculpting is that there's always something freaky and cool for you to sculpt, and if you have friends like me your assistance as a sculptor will be needed more than a few times. Bring it on!
Long time friend nicknamed Demi morgana aka Zombie man has always had some really crazy old school projects on his belt... If you are looking into rusty gritty painting style, old school miniatures and some kick ass basing tutorials he's the zombie to look for... Head over to Chest of colors forums and check his galleries.
Since he is to lazy to try to sculpt he asked me if I could fix one of his Necromunda miniatures... since I'm on summer vacations atm I fixed it really fast. The problem was that his necro mini was missing one arm so my mission was to sculpt it.
Easy, quicky and added a little bug on the base because everyone need bugs on their war games!
So here you have it, a small conversion on a damned nice old school miniature, they don't do it like these anymore.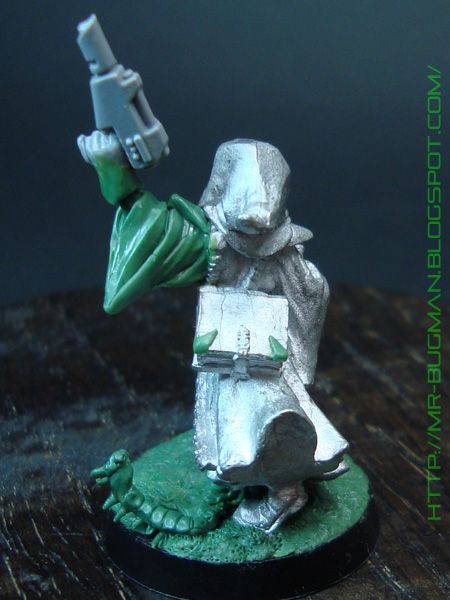 Now that its finished I will ship it to zombie land and hope to post it here in the future painted by Demi Morgana with his very unique painting...