While I'm still painting the first platoon with the converted sniper Rifle I managed to work on the 2nd platoon. This time instead I converted a normal rifle ranger to a RPG ranger.
Plasticard and greenstuf were used to create this little 15mm scifi RPG.
So my UNSC from Ground zero games are growing stronger and this second platoon should pretty much cover most of what I wanted, core wise, to add to my army... I'm still thinking on getting a Command blister and a little jeep for a pack of 5 recon guys, but for now I have lots to paint.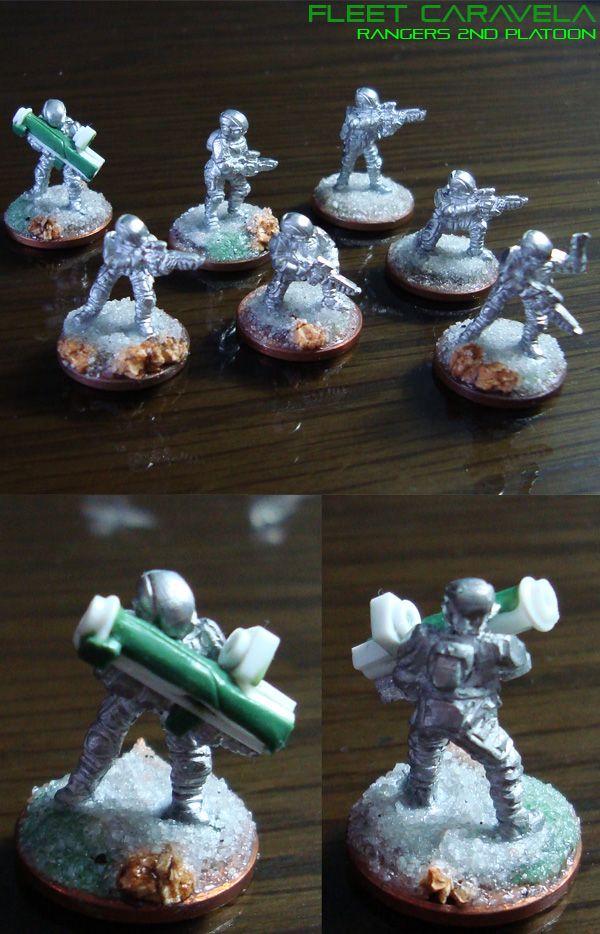 I never imagined that 15mm today are so detailed and its a pleasure to work on this diferent scale.