Well next weekend its Salute in London and as such I'm bringing along some of the modular space ship sulaco tiles I have been infesting for Fenris Games. As you may know this is more of a private project than a commission and its all about my favourite style of games... remember Aliens Vs Predator FPS?... or the boardgames about lost ships in space? If so you know exactly what I'm talking about here, I always wanted one bio infested abandoned spaceship and this is my chance... and in 3d!
So this is the first batch and consists of some corridors and individual tiles next batch will have rooms and more corridors and soon after some doors and walls... ALL will be infested and in the end I will be able to have one huge ship full of nasty bug things for my games muhahaha.
Now to the first batch pictures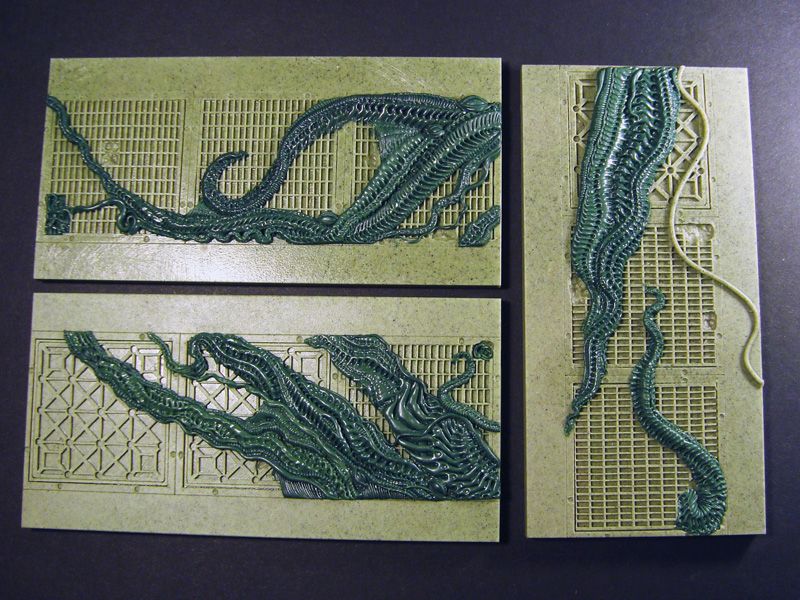 20 new tiles are all done and finished but most importantly I made all these in a way that they are not intrusive for when you place your favourite miniatures in just check the profile pics I took and you can see they have very little volume, but that's not all since I love 15mm and 28mm I sculpted these in a way they can accommodate both scales with no problems just check the scale pic.
See you all at SALUTE!