When it comes to transporting your miniatures you have to decide which box or bag on the market fits better your needs and that can be a bit stressing if you don't know were to start.
So first thing I had to decide was the objective of the transport.
Objective:
A small durable bag filled with Pick & Pluck foam to carry all of my 15mm to the UK, it needs to fit inside a casual luggage bag and its going to be traveling a lot by airplane ( not carry-on luggage). It must not be expensive. The cheaper the better.
Options:
Looking at main bags in the market I selected:
- Battlefoam smallest bag THE P.A.C.K. MINI with pick and pluck starts at £22.80 plus shipping £15.78 total £41.74
-

KR multicase Cheaper and resistant bags but the smallest of them is still way to big.
- Feldherr MINICASE or MINIPLUS cases are of a good size but the bags are soft so they will not protect the minis from the airplane luggage gorillas.
I was about giving up of getting a case because either they are to expensive or to big or fragile... But then Portable Warfare released a new case called the APC.
Its a nice size resistant cardboard box filled with Pick and Pluck and its only £9.5 and £7.6 shipping,

total

£17.1
Ordered one and about a week and a few days later I got it. Great customer service... OH I forgot to say that the shipping costs at Paypall store are not accurate and I mailed Portable warfare about a quote, the reply took less than a hour and it was extremely polite and professional so 10/10 in customer support.
So this is what I got.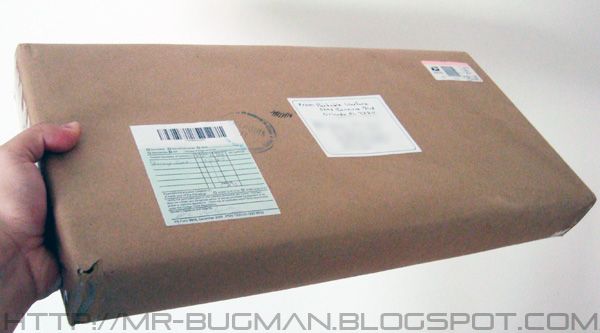 A proof how durable this box is it was just delivered wrapped in paper and in perfect condition.

Opened it and checked out the foam.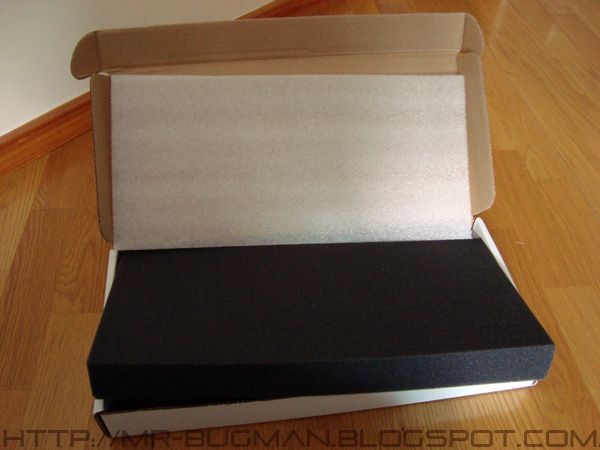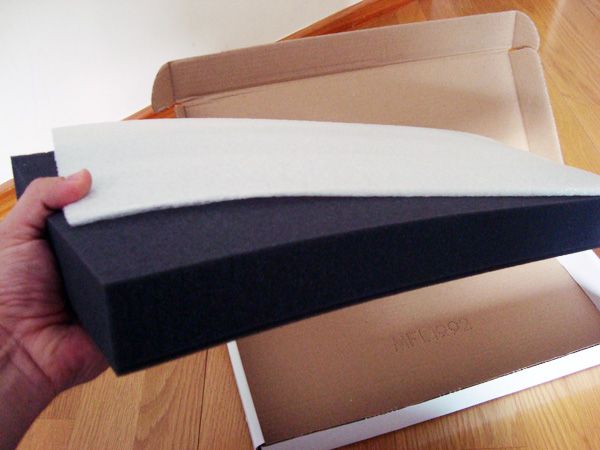 Its about 2 inch foam with a white foam topper... the pick and pluck squares are about half inch each.
There is one of my 15mm there for scale ( its going to take plenty of my minis)
So there you have it a great option if your objective is a very strong and not to big box to carry your minis... For my small 15mm its the perfect solution since I can stack them in those 2 inches. The customer service was perfect the shipping fast the quality of the foam and card box was awesome and above all VERY cheap.
I'm happy with this purchase and will get some more in the future.