I received my first order from Rebel Miniatures and I have mixed feelings from what I got, so this is my little and quick review about it.
So I needed a small transportation for my Caravela fleet Scout HQ and I loved the concept of the MATV Comanche from Rebel Miniatures... A week later I received the pack in the mail. Good service there.
At first inspection everything looks ok and it shows that this MATV is clearly 3d print, the lines of the printer are visible on the cast as most 3d prints casts usually are. On the metal the cast is nicer but when I look at the resin, specially one of the sides, its a bit of a messy cast... Its not nothing a competent hobby veteran cant fix but its going to take a lot of extra work.
Fortunately this its only more visible on the MATV left side and more discreet on the front and right sides. Also I will paint with lots of battle damage and weathering so it will make things a bit less obvious, but if you want to paint it like a clean vehicle then its going to be very hard to sharpen all of the mess in the resin cast.
Comparing this with for example Old Crow casts its a considerable difference in quality and unless rebel changes its casting on resin I will have to search my vehicle fix on other manufacturers.
Maybe I'm way to harsh and picky about this since the model design is superb and they provided all the weapon choices for different turret etc... its a nice model but the cast on the resin parts is a bit of a let down and its something I tend not to let it slide since there's other small companies that also cast in resin at competitive prices and with super sharp results.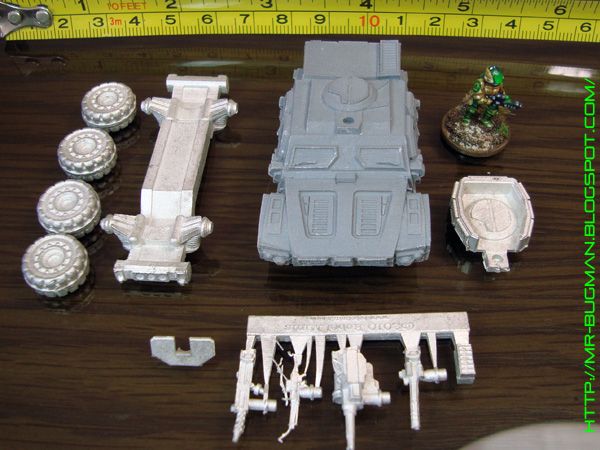 So in short; Good customer service. lovely model design, lots of options included in the kit, nicely scaled for 15mm and acceptable metal casting but the resin cast is not that good.