Hello fellow fantasy RPG monsters fans I have finished some more sculpts... If you remember the old rpg add demons named Lemures for your dungeons adventures then you will be happy to see them fleshed out in a sculpt for your games.
I remember the Lemures having big google eyes, melting mouths and a body that was part mud or melting and part flesh, they are also quite muscled so here's what I did with them.
The big Lemure ( 28mm to the eye)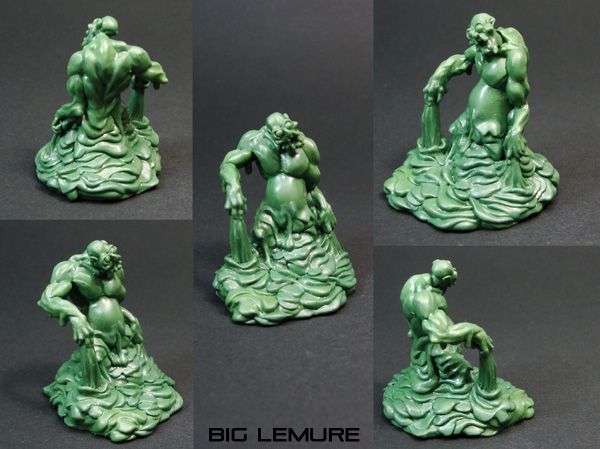 Lemure Medium size (24mm to the eye)
Lemure Medium size 2 ( 22mm to the eye)
Lemure Small (21mm to the eye but body less bulky)
Family picture
Thats about it, some melting demons to spread chaos in your fantasy games, your dungeons will never be the same...
Tomorrow I will post THE MIMIC muhahaha
Cheers.