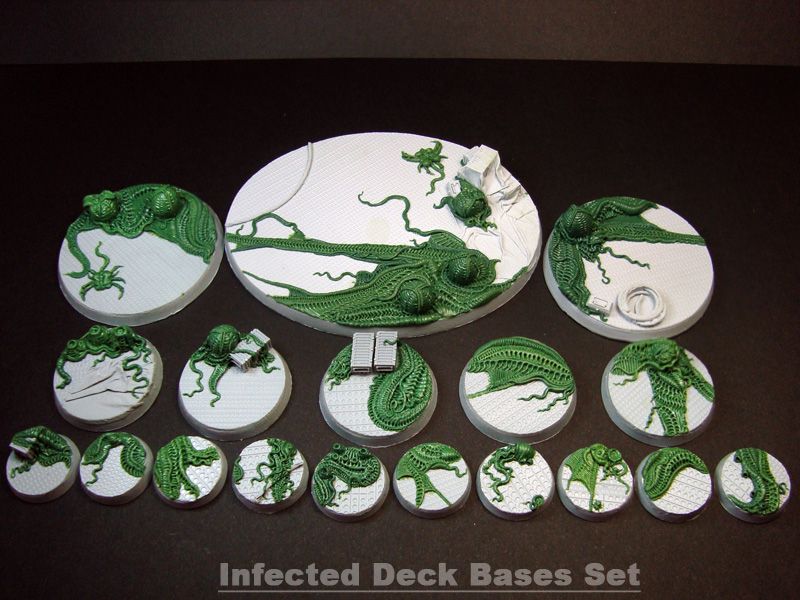 Secret Weapon Miniatures will have in January of 2012 some new bases sets that I had the pleasure to sculpt. Following the alien theme I sculpted lots of living things on top the space deck bases that Justin sent me.
Eggs, bugs, face buggers, tentacled alien nastiness, its all there. I think these are cool for Space hulk environments.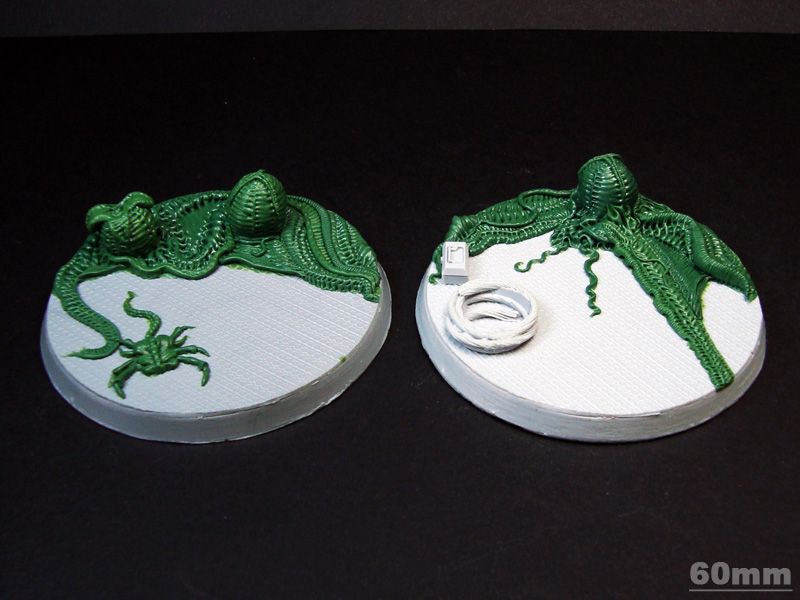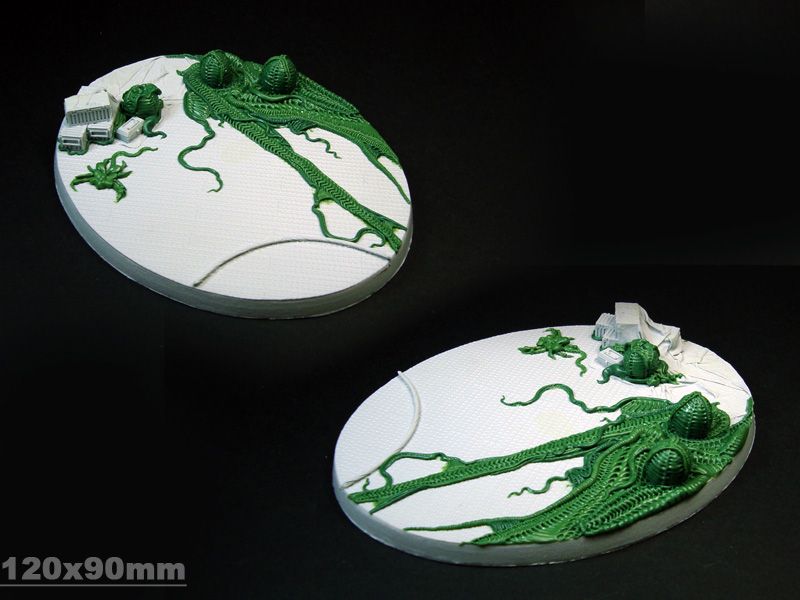 More bases are planned for Secret Weapons Miniatures but this time with a different theme.