Huge amounts of time was spent sculpting these bases for the Corpses Fields Base sets, soon to be released by
Secret Weapon Miniatures
. I hope they are useful for your bigger models or who knows a starting point for a nice diorama.
BIG OVAL
120mm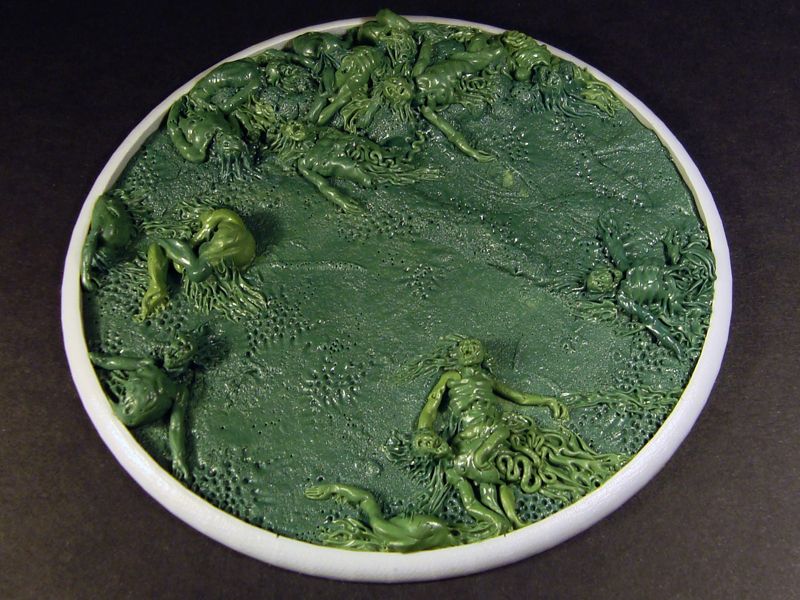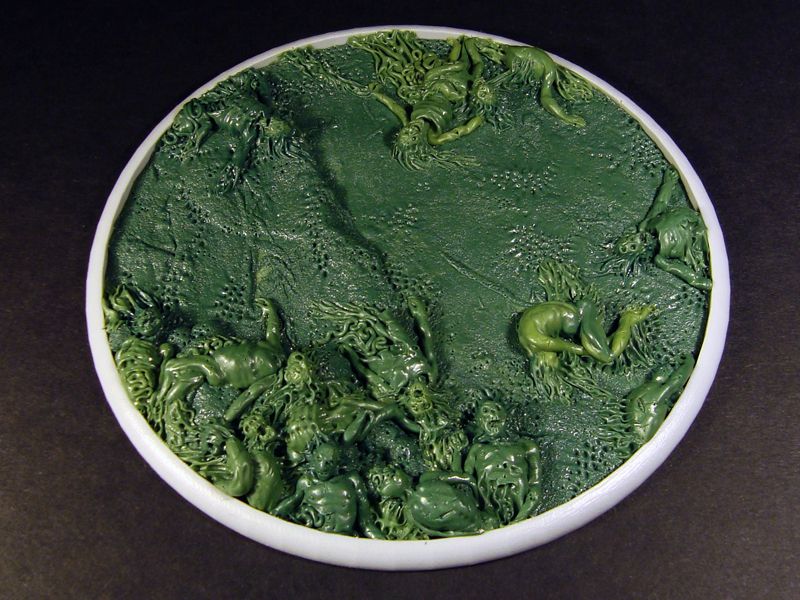 Scale picture next to one 25mm base on the bellow right corner
These take the title as the most complex, time consuming and greenstuff intensive bases I ever sculpted to this day.