Here are my latest sculpts for the Harook, I really love the concept that
Mad Robot miniatures
created for these.
To start here is one overall picture of the full special weapons team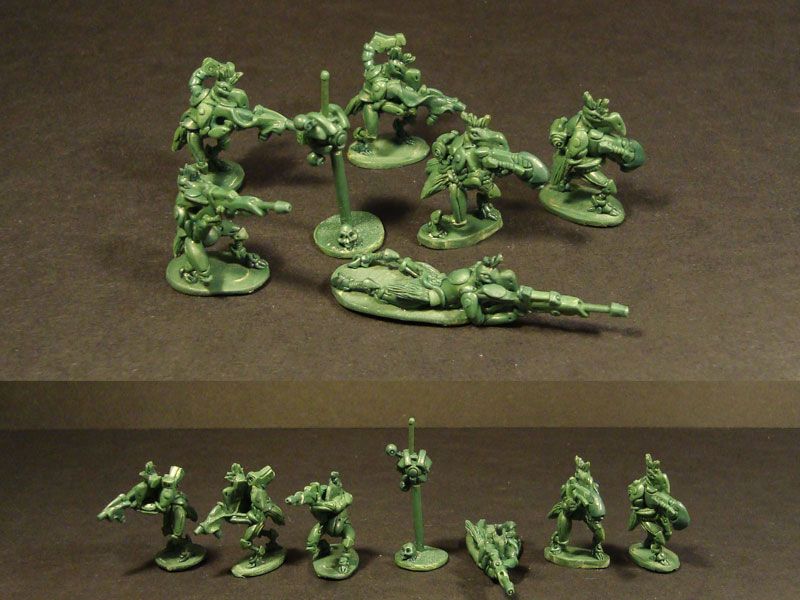 Seven miniatures including one little drone.
The SAW team
The Plasma team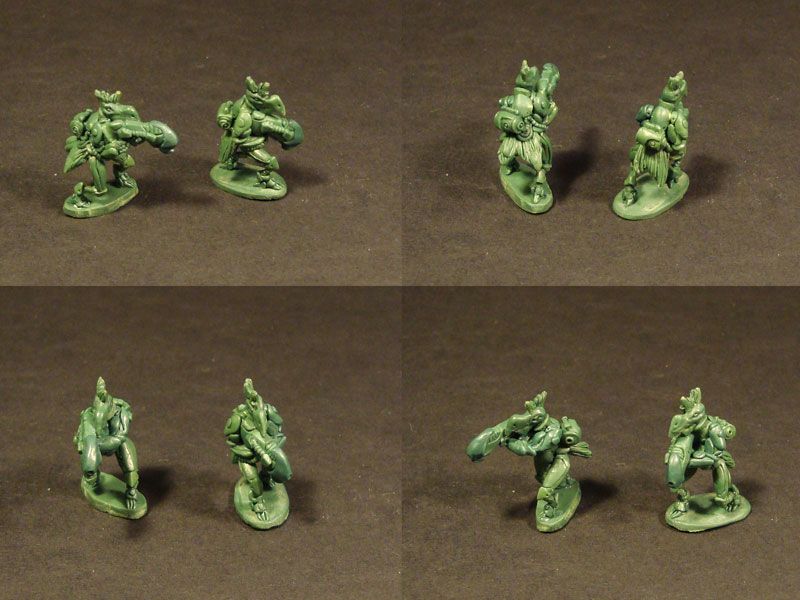 The Sniper team with a Targeting drone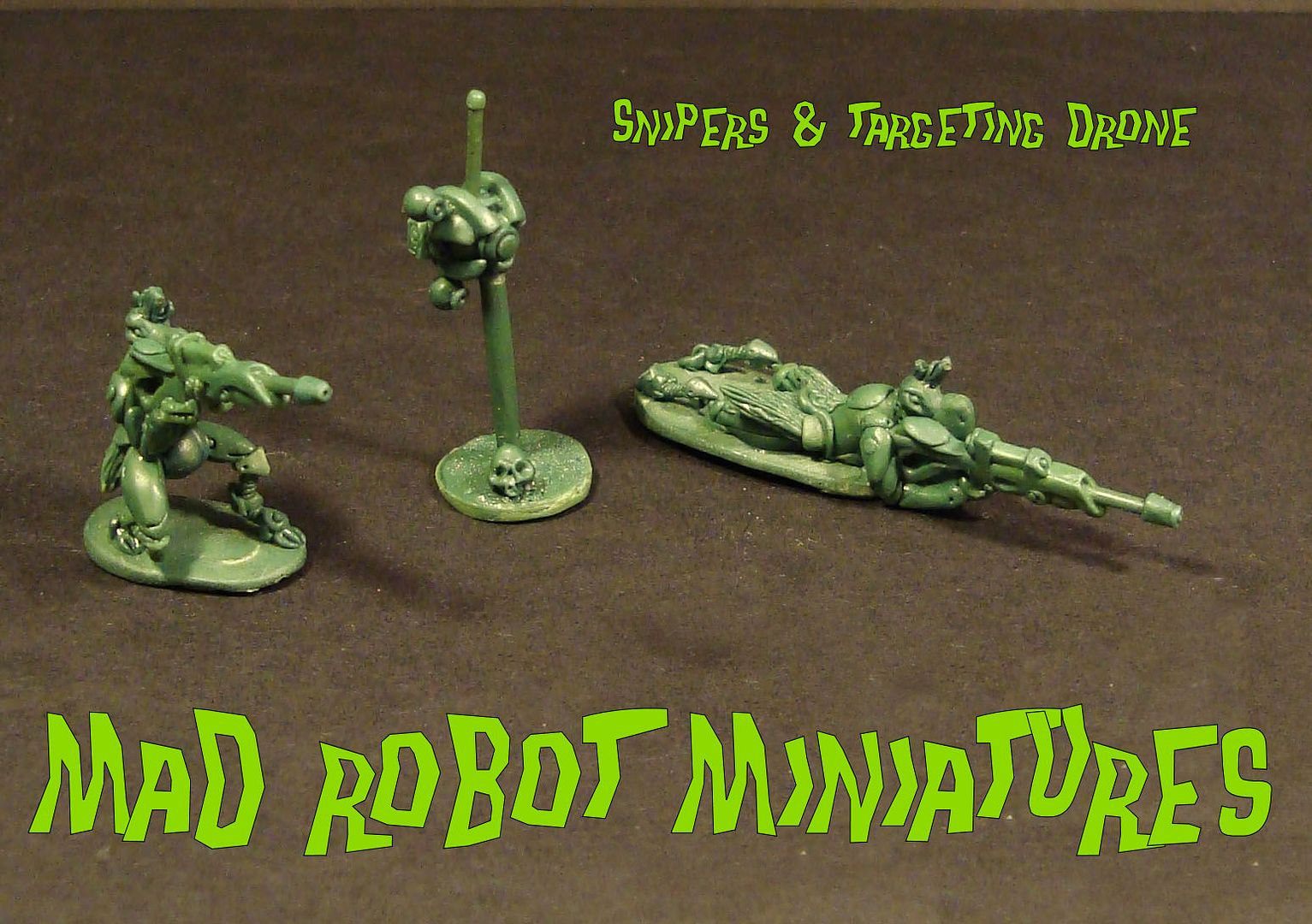 I hope you 15mm fans liked this because for me it was a blast to sculpt these little Harooks. Can't wait to paint some for my collection!