OK, no more fooling around, it was time to bring some serious sculpting into this project.
So far most models have been small conversions with a few bits sculpted into them but thats the nature of creating a huge O&G army... The Giant though would be quite different.
This one I went downtown and sculpted most of it, my challenge for this was to add a more trollish textured skin layer all over the main body since I wanted something cooler to paint later on.
Sculpted all the legs from scratch as well as the head, the rest was adding the 2nd skin to this beast.
Also sculpted the weapon to resemble a fanatic ball. Hope you guys like it.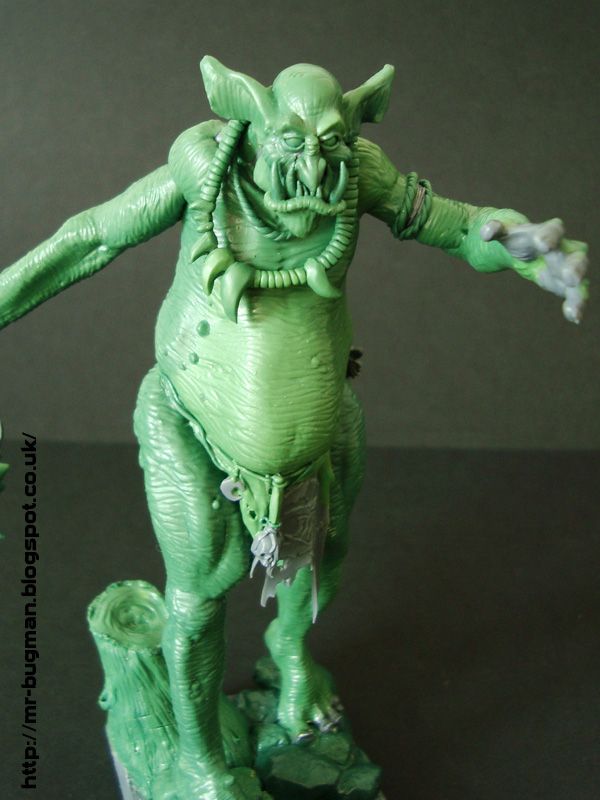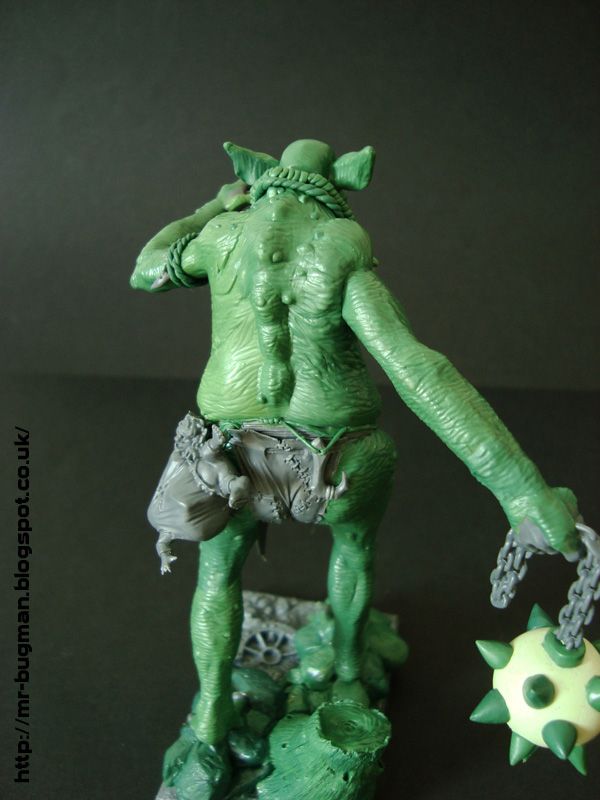 Thats it the Giant is alive!