Past month Steve Stodden from
Mad Robot Miniatures
contacted me asking if I was interested in joining in his new adventure in creating a new line of miniatures for the Sci Fi fans. His goal was to start with a new alien specie and go from there... how could I resist that?
So a few mails later and I'm very happy that Steve invited me to sculpt a bit for him, he even provided a superb concept art of the creature he wanted me to flesh out.
So for starters he wants a squad of 10 miniatures all in different unique poses based on his concept:
The Warbirds Concept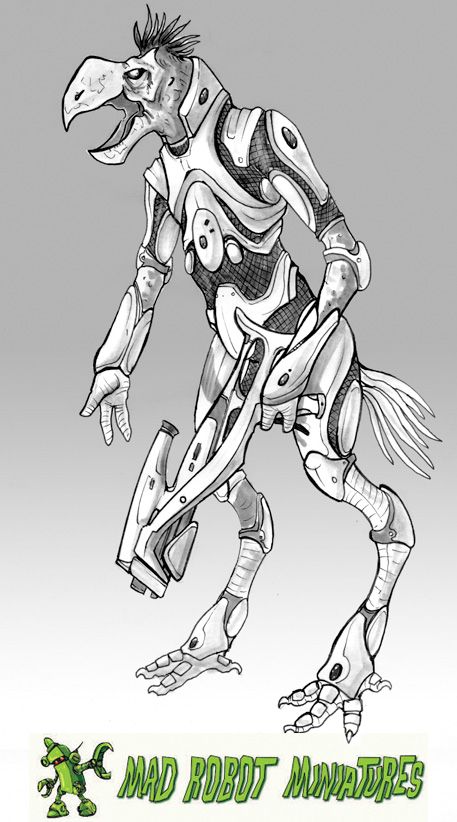 The scale for these miniatures will be around the 17mm, a bit taller than a normal 15mm human. I really like this concept! I'm looking forward to greenstuff his concept, hopefully he will enjoy them and I'm crossing fingers that the 15mm Community also appreciates this new line of alien creatures and embraces them into their personal Sci Fi Collections.
Thanks Steve and lets us join efforts in this new 15mm adventure, may our battleships reach a good destination. Let the greenstuffing begin.