Sculpting for others is great because you try different things but sometimes you need to find the time to do something for yourself and this latest project it's just that, a little gift for myself in this Christmas season.
I never enter contests of any sort, either online or local, not because I have something against them it's just because I never have the time off to complete such challenges or because, locally, I'm involved in judging or organizing such contests.
To break the cycle I'm going to do something for myself and also participate on a online painting contest in one of the most if not THE most crazy, fun community I'm a part of.
Everyone is going to pimp their best 28mm's but I'm going to kick some ass with some 15mm's eheheh Seriously good painters there and I'm more a sculptor than painter but they have no chance against a 15mm GZG astronaut! XD
So enough with the talk and lets see some pics of my thing so far.
"FROTHERS, we have a problem"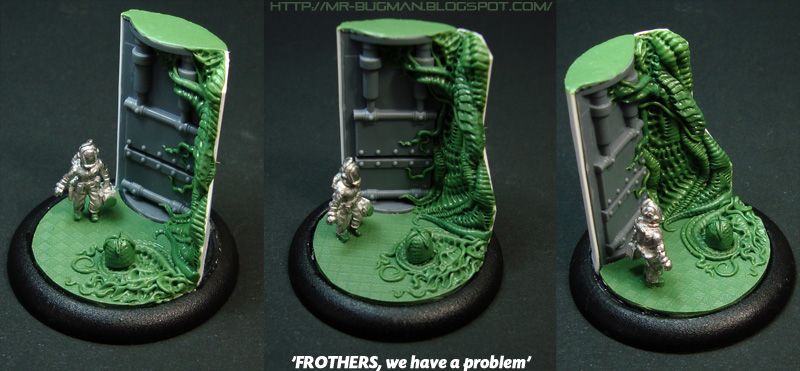 The theme is a joke with the Apollo13 famous line "Houston we have a problem" to represent the little 15mm astronaut first encounter with one Aliens Egg. (frothers is the name of the community members)
The deadline is on the end of this month and I'm painting it at lunch breaks... more news with the finished painted diorama soon.
Hang in there fellow astronauts!