Yay! Another sculpting project that I just finalized for
Fractured Dimensions Miniatures
and yet again it was a absolute pleasure to sculpt from start to finish.
This time I sculpted the MANES, 3 of them. Imagine some tiny devils hidden in some mysterious dungeon shadows ready to jump on you while you least expect. They are nasty!
Even if these little devils are sculpted around the 15mm mark they are for the 28mm market. I had the common limitations that the 15mm's have but tried to sculpt details just like a regular 28mm... above all I hope to make these minis enjoyable to paint.
The 3 little fellas
Mane 1 is the smaller of the group
Mane 2 is the bigger, fatter & has a temper
Mane 3 is the muscled one and its ready to jump
Tried to make them all with individual charisma but that still work well in a group.
A scale picture with a 28mm Hobgoblin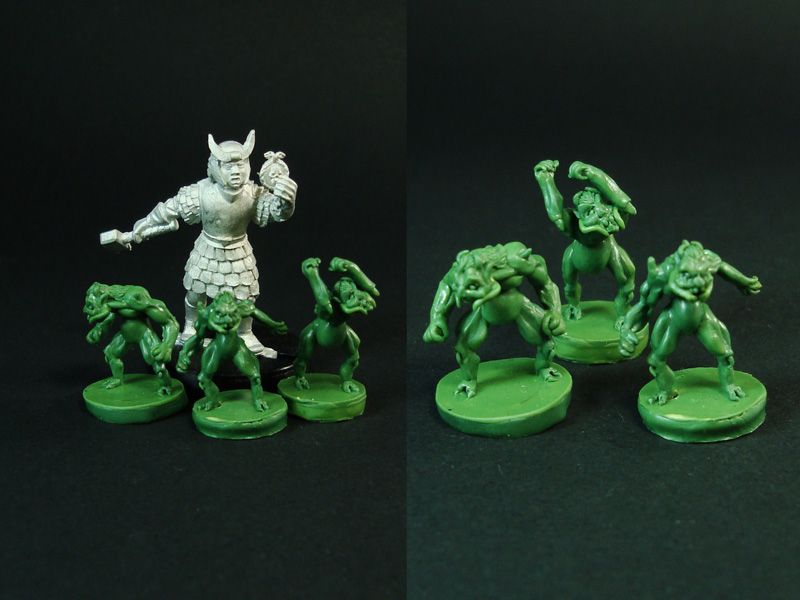 And a ruler, depending on pose and complexion some are 15mm and others around 10mm to the eye level.
Thats about it, the Manes are lurking in the shadows waiting for the most intrepid adventurer paintbrushes ;)