Big news from the 4Ground stand. A new range of miniatures and new skirmish game with a strong D&D flavour to it.
4Ground is usually one of the biggest stands at Salute since they are specialised in MDF terrain so its glad to see them branching into something else.

The Legends of Fabled Realms start here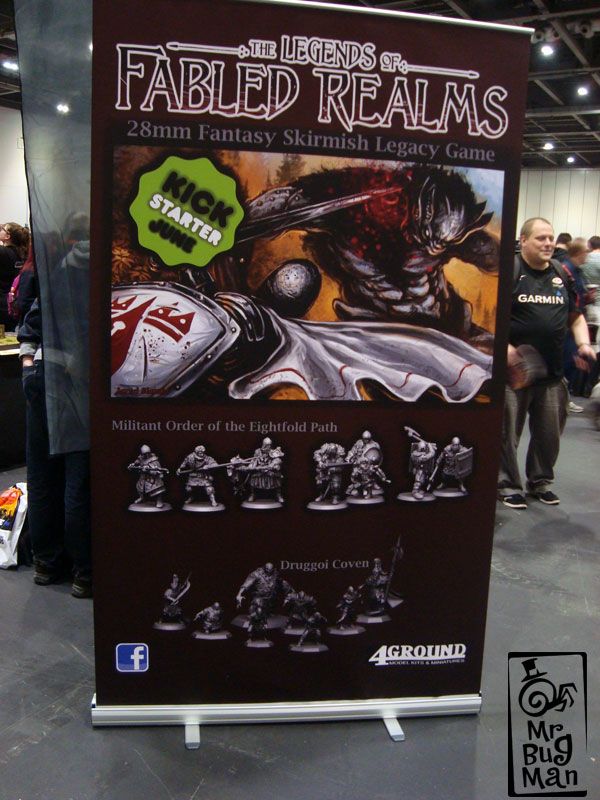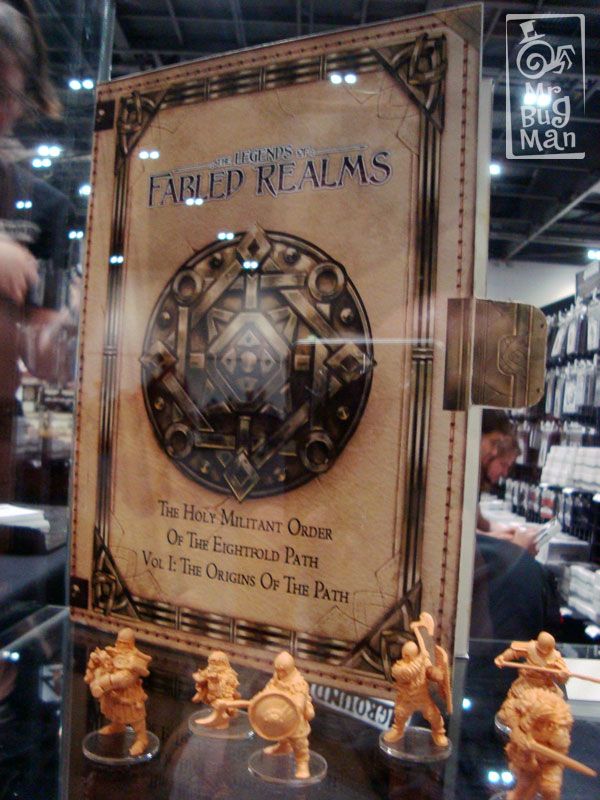 The game will released inside a campaign book with specific mixed race warbands.
The miniatures are simply some of the best new ones on display. Perfection in every detail.
The factions so far are also revealed.
Miniatures will come with a card with profiles etc.
Incredible miniatures also had official terrain.
Moving to the demo tables you could experience the game and check also the stat cards and some war band profile card with counters, markers and all the good stuff to help you keep track of things.
So this game has the potential to be something special with these miniatures, terrain, gaming aids and such big name company behind it. Should kickstart in June. Talking with the crew, I had to ask in what material will they be casted in and the answer raised me some concerns since this is planed to be done in plastic/resin combo. They also said that down the line they will release these just in resin for the painters. So crossing fingers that the detail is carried on after casting.
4ground also had their typical mdf terrain intensive tables for anyone to drool over.