Welcome all to the snail weekend!
I always loved snails, they are so alien in nature but I never really found some sculpted ones that I liked. Time to change that, got my hands on some greenstuff and fleshed out a couple of them.
I did not want them to look just realistic so I added some little fantastic details to make them more interesting. The first one is just a shy fantasy departure from a real snail.
WAR SNAIL 1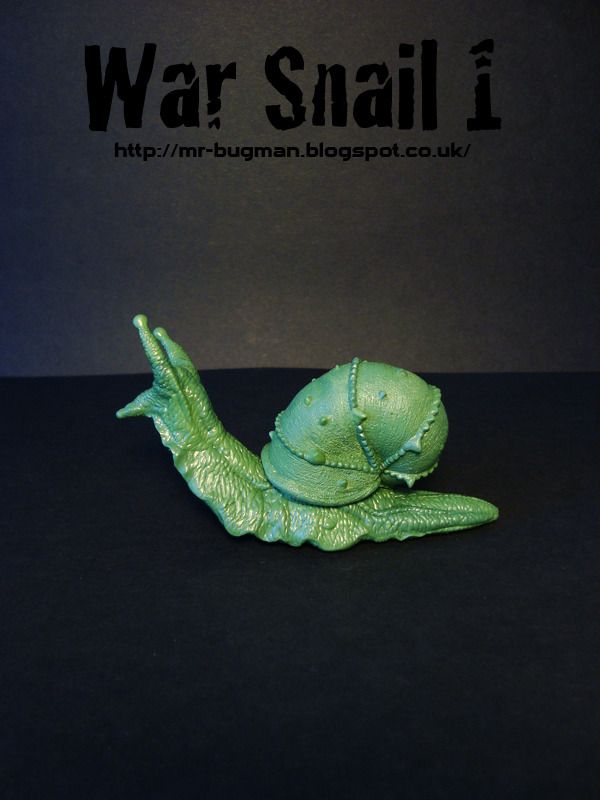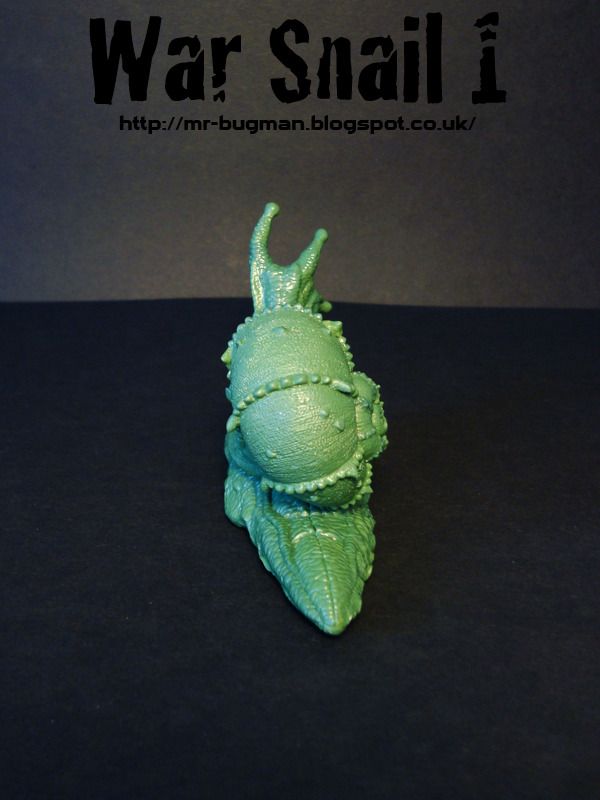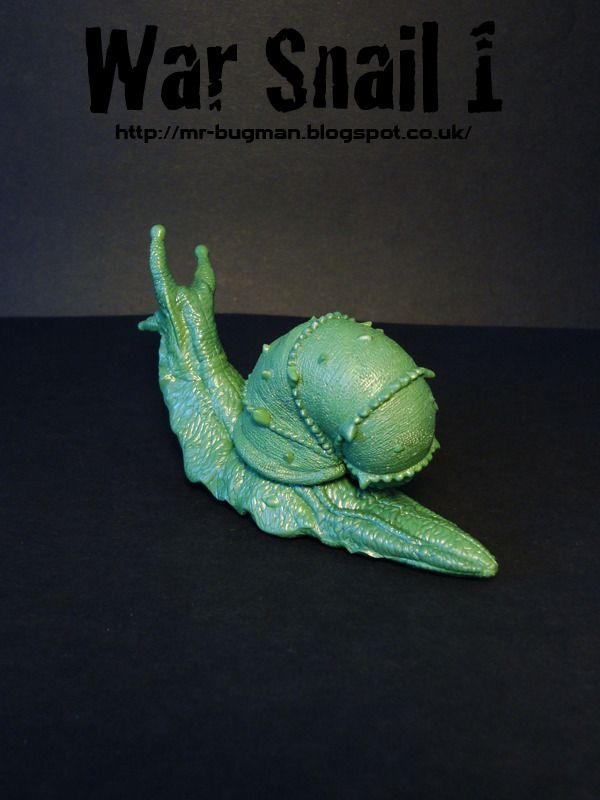 Next update Snail 2