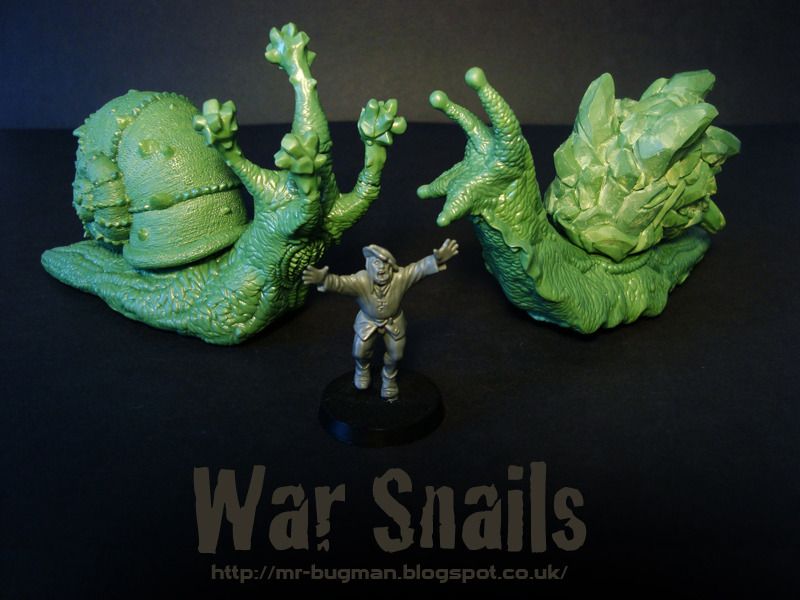 Both Snails are finished and you can see Snail 1 and Snail 2 in detail on the previous posts but there is a cool feature about these that I would like to mention.
I have build the shells to be interchangeable with both bodies, yes you heard it right this is a multipart kit that allows you to build not 1 or 2 but 4 different snails! I have a hard time to choose my favorite one!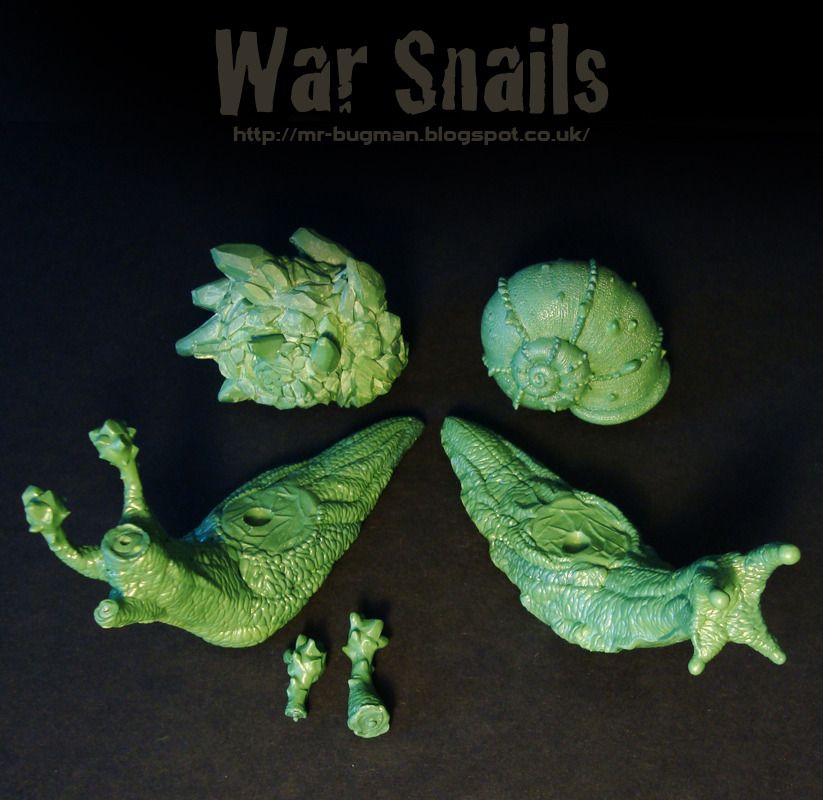 Thats all for snails for now, its time to say this project is finished and it was a great challenge that allowed me to sculpt some of my favorite bugs. Yay. Lots more bugs to come.
If you liked these Snails you may be pleased to know that I have initiated a collaboration on a new upcoming project with
Mortal Arrow Miniatures
which will bring loads of bugs. So you can in fact order these and many more bugs from them in a very near future. Have a great weekend folks.